Pokrovitelj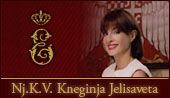 Film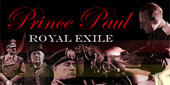 Knjige o 27. martu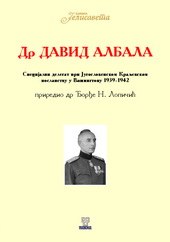 Rehabilitacija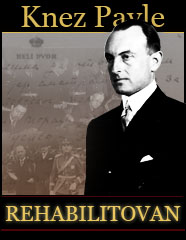 Sahrana na Oplencu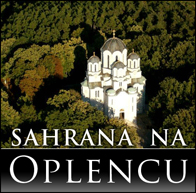 Godišnjica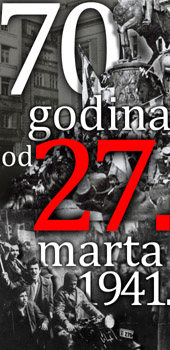 Saznajte više...

Boško N. Kostić: Oficiri, pučevi i političari
- Živko Avramovski: Britanci o Kraljevini Jugoslaviji - 1939-1941
- Svedočenje Nikole Gubareva: Generalštab radio za Italijane
- Svedočenje Nikole Gubareva: "Lufthanza", centrala Gestapoa
<a href="http://www.vipreplicasrelojes.com/Category/replicas-omega/">replicas omega</a>
Istorijski izvori
-
Štampani izvori
-
Paul of Yugoslavia - Britain's Maligned Friend



Paul of Yugoslavia -
Britain's Maligned Friend

Neil Balfour, Sally Mackay

(Pavle od Jugoslavije -
Oklevetani prijatelj Britanije)

Tvrdi povez, 348 strana,
engleski jezik,
bogato ilustrovano


Prvo izdanje:
Hamish Hamilton Ltd.,
London, 1980
Ponovljeno izdanje:
Canada Wide Magazines &
Communications Ltd.,
Winnipeg, Manitoba, 1996
ISBN 1-55056-397-1

Zavirite u knjigu - pročitajte prvo poglavlje!
Pogledajte izdanje ove knjige na srpskom jeziku!
O knjizi/About the Book
Knez Pavle je bio bliski prijatelj kralja Džordža VI i kraljice Elizabete, poverljivi i veoma voljeni zet Vojvode i Vojvotkinje od Kenta i vitez Ordena podvezice (jedno od najviših odlikovanja britanske Krune). Džordž VI, kao Vojvod od Jorka, bio mu je kum na venčanju u Beogradu 1923. godine. Knez Pavle stekao je obrazovanje na Oksfordu i njegovi najbliži prijatelji i pogled na svet bili su britanski. Od 1934. godine, kada je postao Princ-namesnik Jugoslavije, pa sve do 1941. god., težio je da Jugoslaviju održi na najboljem putu, što je bilo u skladu i sa njegovom naklonošću prema Britaniji. Tokom ovog perioda zavredeo je britansko prijateljstvo i divljenje. Pa ipak, Britanija je organizovala beogradski državni udar od 27. marta kojim je svrgnut namesnički režim kneza Pavla, veličajući taj događaj kao čin "oslobođenja".
Do završetka rata, britanska propaganda predstavljala je zaverenike iz 1941. kao nacionalne heroje, a kneza Pavla kao idzajnika i kvisliga. Ostatak rata proveo je sa porodicom u kućnom pritvoru u Africi, gde su ga držali Britanci, dok su britanske vlasti, u najgorem, ohrabrivale klevetničke novinske članke i govore u Donjem domu.
Temeljno preispitivanje mesta kneza Pavla u analima evropske istorije odavno je zakasnilo. On je bio pravi Evropljanin, uronjen u književnost, kulturu, tradiciju i civilizaciju evropskog sveta, a istovremeno je doživotno podržavao anglo-saksonski svet - verujući u vrednosti i postignuća Britanskog carstva i diveći se smelosti i energičnosti Sjedinjenih Država.
Nil Balfur, nekadašnji zet kneza Pavla, i Seli Mekej nekoliko godina su pisali ovu knjigu konsultujući sve raspoložive izvore, sačinivši delo trajne vrednosti.
Proistekla iz mukotrpnog i obazrivog istraživanja, ova knijga ne samo da pruža vredan dopirnos procesu razvrgavanja nerazumne mržnje kojoj je knez Pavle bio izložen u Britaniji u vreme beogradskog puča od marta 1941, već baca i pravo svetlo na rezultatle njegovog sedmogodišnjeg namesništva nad Jugoslavijom. Ova povest sama za sebe pripoveda o tome kako je Knez, kao lojalni Jugosloven, hrabro i odano težio da se oslobodi užasnog tereta odgovornosti koji mu je sudbina nametnula.
***
Prince Paul was an intimate friend of King George VI and Queen Elizabeth, a trusted and much loved brother-in-law of the Duke and Duchess of Kent and a Knight of the Garter (one of the highest honours of the British Crown can confer). George VI, as Duke of York, had been his best man at his wedding in Belgrade in 1923. He had been educated at Oxford and his closest friends and outlook on life were British. From 1934 on, when he became Prince Regent of Yugoslavia until 1941, he sought to steer the best course for Yugoslavia, which would also be consistent with his own pro-British sympathies. Throughout this period he earned their friendship and admiration. Yet the British orchestrated and then acclaimed the 27th March Coup d'Etat in Belgrade which overthrew Prince Paul's Regency as an act of "liberation".
For the remainder of the war, British propaganda portrayed the 1941 Conspirators as national heroes and Prince Paul as a traitor and quisling. He was kept, with his family, under house arrest by the British in Africa for the remainder of the war while defamatory speeches in the House of Commons and in newspaper articles were, at worst, encouraged by the British authorities.
A major reassessment of Prince Paul's place in the annals of European history is long overdue. He was true European, steeped in the literature, culture, traditions and civilisation of his European world, yet he was a life-long supporter of Anglo-Saxon world - a believer in the values and achievements of the Briitsh Empire and an admirer of the confidence and drive of the United States.
Neil Balfour, formerly Prince Paul's son-in-law, and Sally Mackay have worked on this book, consulting all available sources, for several years and have produced a book of permanent importance.
Based on painstaking and scrupulous research, this book not only makes a valuable addition to the process of dispelling the unreasoning odium to which Prince Paul was exposed in Britain at the time of the Belgrade Coup d'Etat of March 1941, but also places the achievements of his seven years of Regency of Yugoslavia in their true perspective. The story speaks for itself of how, as loyal Yugoslav, he sought with courage and devotion to acquit himself of the hideous burden of responsibility which fate had thrust upon him.
O autorima/About the Authors

Nil Balfur je rođen u Limi (Peru), 12. avgusta 1944. godine. Obrazovanje je stekao u Engleskoj (Oksford). Od 1979. do 1984. godine bio je član Evropskog parlamenta.
Seli Mekej je rođena u Engleskoj 17. decembra 1951. godine. Pohađala je Univerzitet u Oksfordu.
***
Neil Balfour was born in Lima, Peru, on August 12, 1944. He was educated in England (Oxford University). From 1979. to 1984., he was a memeber of the European Parilament.
Sally Mackay was born in England on December 17, 1951. She was educated at Oxford.
Saznajte više.../Find out More...
Ovo je priča o relativno nepoznatom - ali presudnom - istorijskom trenutku, priča koja je ispričana delimično, ali nikad istinito. U pitanju je tragična pripovest o čoveku koji je, vođen ljubavlju ka svojoj zemlji i čistim osećajem dužnosti, prkosio prijateljima i protivnicma i radije odabrao mir svog naroda nego spokoj svoje duše, a na kraju bio žrtvovan i od jednih i od drugih. Zahvalna sam Nilu Balfuru koji je voleo mog oca i divio mu se (...). Od kako je knjiga prvi put objavljena, uspela sam da dođem do nekih važnih dokumenata iz britanskog Ministarstva spoljnih poslova, sada objavljenih po prvi put, koji pokazuju da Jugoslavija, naročito u vreme rata, nije imala pravih prijatelja.
(Poruka, kneginja Jelisaveta od Jugoslavije)
***
This is the story of a relatively unknown but vital moment in history which has been told in part, but never truthfully. It is the tragic story of a man who, because of his love for his country, and out of sheer duty, defied friends and foes, and who chose peace for his people rather than peace of mind for himself, and in the end was sacrificed by both sides. I am grateful to Neil Balfour, who loved and admired my father (...). Since the book first came out, I have obtained some important ocuments from the British Foreign Office, now published for the first time, which show that, particularly in wartime, Yugoslavia had no real friends.
(Message, Elizabeth of Yugoslavia)